International Coastal Clean-Up Day!
Every year the Ocean Conservancy hosts an International Coastal Clean-up day. Last year alone an astounding 560,000 volunteers in 91 countries picked up more than 16 million pounds of trash!
There are many challanges when it comes to having a clean and safe ocean, but one problem is very simple to understand; trash.
The Ocean Conservancy says, and we all know, that trash in the water:
– Compromises the health of humans, wildlife and the livelihoods that depend on a helthy ocean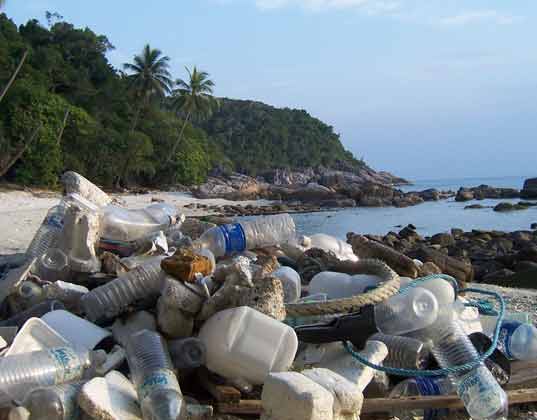 – Threnten tourism and recreation, and the critical dollars they add to our local economies
– Complicates shipping and transportation by causing navigation hazards
If you want to help the oceans and environment then consider volunteering at a location that is hosting a clean-up for the International Coastal Clean-up Day. If you can't join on a specific date, maybe consider creating your own clean-up with friends and family; and know that you could be saving a life!
Horizon Divers is hosting a clean-up of their own; USCGC Duane Clean-up!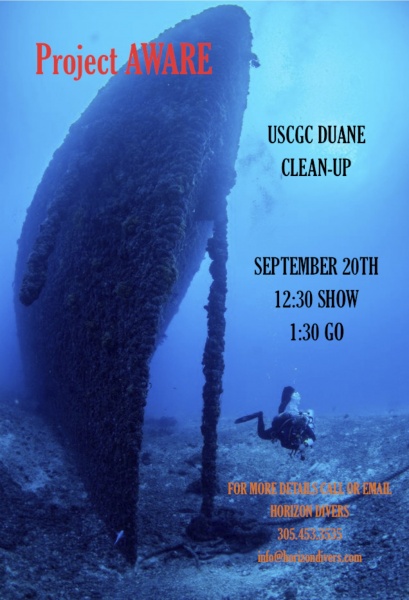 Join us for our clean-up on September 20th at 12:30pm for a double dip on the wreck of the Duane. The Duane has many creatures that call that wreck home; from sharks, rays and turtles to crabs of all sizes! Last year one of our divers rescued a resident sea turtle who was entangled in fishing line and would have died had he not cut the line!
Let's make a difference!
International Coastal Clean-up Day!