Once a month Horizon Divers provides dedicated and quality training for soon-to-be instructors. It's that time of month!
We started our October Instructor Development course (IDC) on OCT. 13th. With 4 candidates, our course director has a lot to cover to get these striving students up to par with standards, skills, and procedures! Their Instructor Examination (IE) is scheduled for OCT. 24th and 25th!
As I'm in the office typing up this awesome blog they are geared up and probably have already splashed into the pool! What's better than clear skies, radiating sunshine heat and palm trees blowing the breeze!
Have you ever wondered what the steps are to becoming a PADI Open Water Scuba Instructor (OWSI)?
Our programs, with an emphasis on safety and standards adherence, challenge you to think on your feet and make training decisions. We are dedicated to your success from start-to-finish, so you will be able to confidently and comfortably teach in real life! So, lets take you through those steps from "start-to-finish" on how to become an Open Water Scuba Instructor.
Step 1: Become an Open Water Diver!
Your Open Water Diver course will consist of E-Learning, confined water dives and 4 open water dives. Your instructor will teach you to become a reliable and safe diver.
Step 2: Dive!
Practice makes perfect! Dive as often as possible.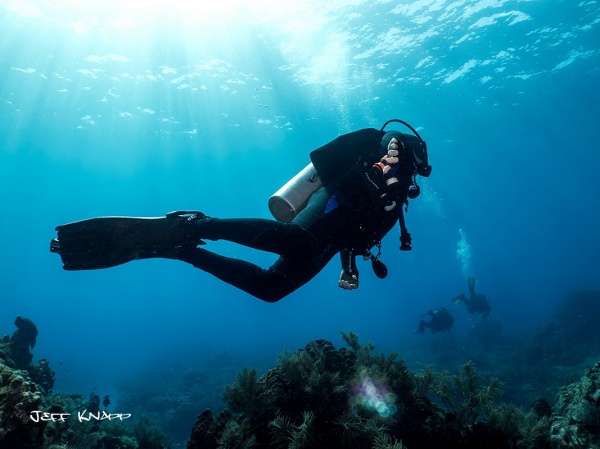 Step 3: Enroll in your Advanced Open Water course.
The Advanced Open Water diver is the next course after your Open Water certification. You will learn many other aspects of diving plus improve and build upon the skills that you already know!
Step 4: Next up… Rescue Diver and Emergency First Responder (EFR)
Your Rescue course will teach you life saving techniques for scuba diving. You are required to take the Emergency First Responder course OR hold an equivalent CPR/first aid certificate.
Step 5: DIVE! DIVE! DIVE!
Step 6: Become a PADI Divemaster!
This is your first PADI pro course! You'll need 40 dives to be accepted into the program and after the 14 day course you'll need to have a total of 60 logged dives. You will learn the basics of the PADI system, how to assist divers and how to work in the dive industry.
Step 7: Schedule your Instructor Development Course (IDC)
You must have 100 logged dives to enroll in the PADI IDC. Expect long nights and many hours studying to prepare for the Instructor Examination. After the IDC you will have the knowledge and skills necessary to pass your IE, plus you'll have made some life long dive buddies!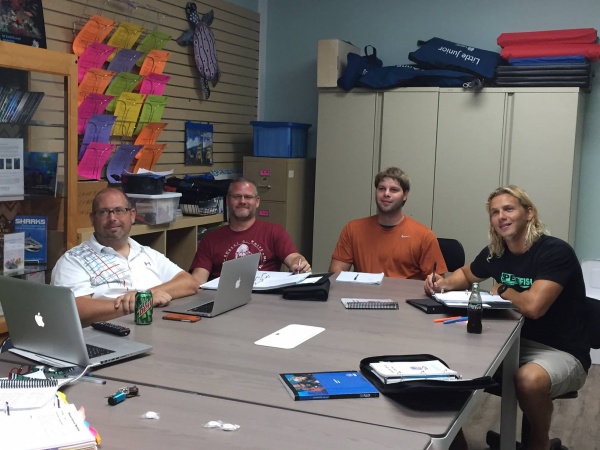 Step 8: Walk tall and proud into your Instructor Examination (IE)!
Stay strong, be confident and you will pass with high scores 🙂
HAPPY DIVING!!!!
Steps to Becoming a PADI Instructor