Open Water Diver Certification!
Tips to taking the plunge into the underwater world!
Tip 1:
Determine whether you like scuba diving or not.
Have you ever tried scuba diving? If not, consider taking a Discover Scuba course with your local dive center. The course is designed to give people an opportunity to "try" diving before they commit to the full Open Water certification course. Give it a shot and blow some bubbles!
Tip 2:
Research reputable dive centers.
It doesn't hurt to contact dive centers directly for a quick chat; you can easily find out if they are the type of people you'll want to spend your money and time with based on the conversation.
Check out Trip Advisor!
Ask your friends and family!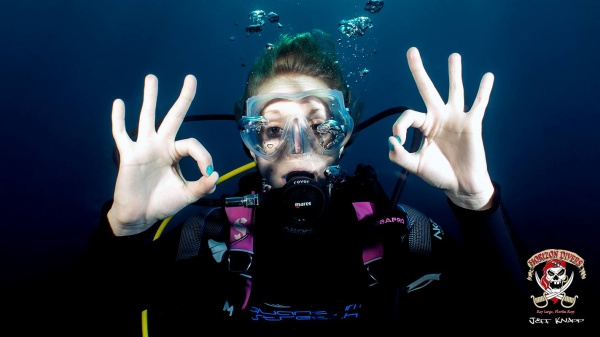 Tip 3:
Determine which route you will take to start your course. The Open Water Diver course consists of 3 parts; knowledge development, confined water, and 4 open water dives. To obtain your certification you must meet the standard requirements for each part to "graduate" or what we like to say… become certifiable!
Full Open Water Course-

This option means that you will do all 3 parts of the course from start-to-finish with your local dive center. There could be many options that your dive center offers. For example, maybe they offer the course over multiple weekends or maybe they have a Monday, Wednesday, Friday evening course, etc. Find out what they offer.

Open Water Elearning-

This option means that you can do the first part of the course; knowledge development, online. You simply log onto PADI.com and follow the links for Open Water Eleanring. Once you've completed part 1 online then you simply need to book your confined water and 4 open water dives with a dive center of your choice. This is where researching a reputable dive center comes in handy!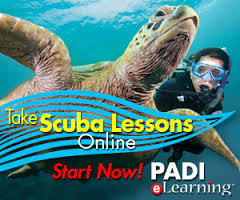 Open Water Referral-

The Open Water referral suggests that you have already completed part 1 and 2; knowledge development and confined water. Now, all you have to do is contact your reputable dive center to book your 4 open water dives!
As you can see there are many options that hopefully can mesh with our busy lives and get us blowing bubbles in no time!
Fins-up!
Open Water Diver Certification!